Share:
---
New Mississippi Golf E-Newsletter Provides News, Values, Packages and More!
Subscribers to Free Monthly News Source Automatically Entered to Win a Golf-Casino-Resort, Stay-and-Play Trip for Two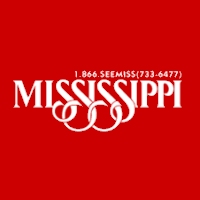 Widely regarded as the world's best golf-and-gaming destination, Mississippi is responding to consumer, media and trade demand by launching a free e-newsletter that alerts discerning golf-and-resort lifestyle destination travelers and group decision-makers to value-laden opportunities and other newsworthy opportunities.

Participants enter at VisitMississippi.org/golf/ by requesting the free e-newsletter and providing an e-mail address. E-mail addresses will not be sold or outsourced.

The largely expenses-paid golf trip to Mississippi's Gulf Coast includes two nights accommodation at Palace Casino Resort and two rounds of golf at The Preserve Golf Club, rated one of America's top casino courses by GOLF, Golfweek and Golf Digest magazines - one of many Magnolia State courses to hold such trustworthy distinction.

VisitMississippi.org/golf/

Besides its golf-and-gaming destination stature, Mississippi's after-golf activities are unique and utterly Southern. From the Blues and Country Music Trails, live entertainment shows, the Gulf Coast and Delta, the state is recognized as America's True South - a place of rich history, heritage and architecture seamlessly meshed with a modern attractions and flourish.

Overall, Mississippi offers more than 150 golf courses in five distinct regions (The Delta, The Hills, The Pines, The Capital/River, The Coastal) with a variety of price points and designs. Besides golf, Mississippi is also famous for its year-round temperate weather, its many casino and entertainment venues and its food.

"Mississippi is the True South and the New South," said Mary Beth Wilkerson, Tourism Director for the Mississippi Development Authority. "If we get people to visit once, we know they'll fall in love with all we offer."

To view all of the attractions available visit VisitMississippi.org/ or call toll-free 1-866-801-8551 and receive a free Golf Travel Guide and suggested itineraries.


News Source: VisitMississippi.org/golf/
Posted January 11, 2011 || Viewed 2,645 times
Share Comment
Like Us For Local News and Specials