Share:
---
Mississippi Golf Packages Offer Great Value
Five Distinct Regions in the State, an Array of Lodging Choices and Price Points Provide Something for Every Taste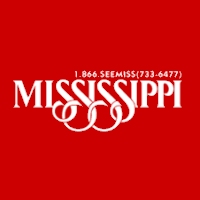 There are few more value-laden golf destinations than the Magnolia State, an increasingly popular choice of discerning travelers thanks to its variety of courses, resorts, state parks, after-golf activities, and other attractions and venues catering to visitors.

Earlier this spring, 10 courses in the state were honored by a national golf magazine's best-in-kind list for 2010 - double the previous number so honored and indicative of Mississippi's growing reputation as a must-visit destination. Overall, the state offers more than 153 golf courses in five distinct regions (The Delta, The Hills, The Pines, The Capital/River, The Coastal) with a variety of price points and designs.

Here is a selection of some stay-and-play golf packages currently being offered in the state. For others go to www.visitmississippi.org or call toll-free 1-866-801-8551 and receive a free Golf Travel Guide and suggested play-and-stay itineraries.

Tunica National Golf & Tennis - Tunica, Mississippi

Located on U.S. 61 North in Tunica, approximately 30 miles south of Memphis, Tunica National features an 18-hole, 7,210-yard, par 72 championship layout. The Mark McCumber-design covers 212 acres of rolling terrain and manicured greens. The course also has five sets of tees, uplink GPS in every golf cart and a 360-degree driving range.

The Weekday Golf Package is $200 per player and includes:

* Two-night stay at a world-class casino (Sunday - Thursday)
* Two rounds of golf (Monday - Thursday)
* Two lunches at Murphy's Bar and Grill

The Weekend Golf Package (Friday - Saturday) is $280 per player. These rates are based on double occupancy in the hotel rooms and are for groups of eight or more. Taxes are not included in any package price.

For reservations or more information please call 1.866.833.6331 or visit TunicaNational.com.

Dancing Rabbit Golf Club - Philadelphia, Mississippi

Dancing Rabbit's Azaleas and Oaks courses roll out over a combined 14,000 breathtaking yards. Secluded among ancient pines and hardwoods, each of these par 72 masterpieces embraces the gently rolling hills and valleys indigenous to the region.

The unique Dancing Rabbit Clubhouse Golf Packages feature overnight accommodations in one of the eight elegant King suites on the second floor or the stylish Dancing Rabbit Clubhouse, an 18-hole round of golf, shared cart, range balls, USA Today newspaper and hot breakfast in the clubhouse. In addition, each guest room will have a private cart to commute to the Silver Star Casino (weather permitting) and there is no charge for a non-golfer sharing a room with a package guest. Double golf (2 golfers) for clubhouse golf packages are only available for couples that will both play golf the next day.

Clubhouse In Season Rates (March 14 through Nov. 6) are $205.54 per night with a Sunday - Thursday night stay and $297.09 per night for a Friday or Saturday night stay. Taxes are not included.

For reservations or more information please call 1.866.44PEARL (1.866.447.3275) or visit DancingRabbitGolf.com

Gulf Hills Hotel and Golf Club - Ocean Springs, Mississippi

The Gulf Hills course offers lush fairways and manicured greens in a climate where hard winters and suffocating summers are unknown. Here the roses bloom year round, the trees are always green and the sun shines an average of 300 days a year.

For just $114 per golfer, per day, each player will receive a one-night stay at the Gulf Hills Hotel, one round of golf and both breakfast and lunch at the clubhouse. All taxes and a shared cart fee are included. This rate is based on double occupancy and may be used for multiple days from March 1 - May 31, 2010 and from October 1 - Nov. 30, 2010. Holiday dates are subject to an additional $20 per person, per night. From June 1 - Sept. 30 a rate of $104 applies to the same package.

For reservations or more information please call 1-866-875-4211 or visit GulfHillsGolf.com.
News Source: http://www.visitmississippi.org
Posted June 6, 2010 || Viewed 2,828 times
Share Comment