Share: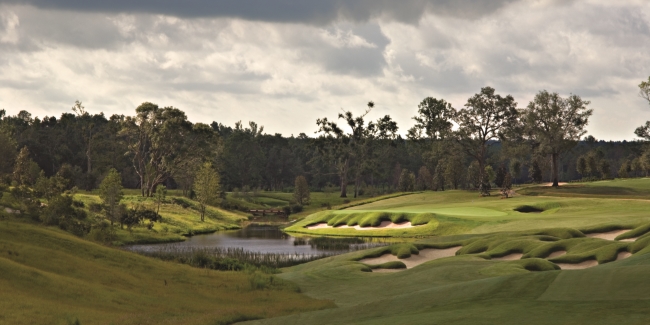 Biloxi Greens
By Scott Kramer
I count three Waffle Houses between the Biloxi-Gulfport airport and my hotel, the Island View Casino & Hotel in Gulfport. As a Southern Californian, where the land is void of this common Southern landmark, it's both a novelty and a symbol of comfort food. I already have a good feeling about this popular Mississippi golf destination.

I check into the 565-room hotel on a drizzly Sunday afternoon, hoping the next three days prove to showcase the year-round, golf-friendly weather this destination touts. I'm here with several other golf writers to play four rounds, including two pro-ams associated with the PGA Champions Tour's Mississippi Gulf Resort Classic.

Dinner at the hotel's Carter Green Steakhouse is simply amazing. We get a five-course meal that's highlighted by a coffee-crusted filet mignon that could truly have been the single-best steak I've ever eaten. And no, it didn't keep me up all night. Maybe the crust was really made of decaf? Great as it was, it still didn't measure up to the potato crusted crab cake with grilled pineapple relish that the chef created and personally brought to our table. Honestly, if I ate this every night for a year, I still wouldn't tire of it.

After our meal, I bypass the Island View's huge casino and veer straight to my oversized suite. The next morning, our round takes us to the 36-hole Diamondhead Country Club, a semi-private country club in a Hawaiian themed neighborhood. I'm still not sure why all of the streets borrow names from the Aloha state. It's a pretty area, however - sans any ocean views. This particular morning is cold - low 40s - and it's just rained for a few days, so I don't know what to expect from this layout that first opened in 1972. As it turns out, the fairways at the 6,769-yard Pine Course are tight and it seems like each hole is lined by houses on one side and trees on the other. That said, it's really a nice and golfer-friendly layout. Even though the area's been rampaged by a winter of tough weather, the greens have held up nicely and roll very true. And the fairways are in better-than-decent condition. I like that this course can play fast. It's busy this day, and we still finish in four hours max. In no way is this a marquee must-play destination course, but it makes a solid addition to any golf vacation to the area. And I understand that in mid-season, it's perpetually well-maintained. For what it's worth, the bar and restaurant are packed after our round. So it's clearly popular with its 350 members and the 8,000 other residents in the community.

Back to the hotel. Then after a quick shower, our group meets up and drives a couple of blocks away to the Lookout Seafood & Steaks, which is a combination pub and grub type of place that's been around for a long time in its downtown Gulfport location in a 111-year-old building. I cannot recommend enough the chicken and sausage gumbo. I could make a meal of it. But I also opt for the steak and salad. For dessert -- and I have to continue my use of superlatives here -- I wolf down the best key lime pie I have ever tasted. It's rich, creamy and simply outstanding. We're two-for-two on dinners.

The next morning, we check out of the hotel and drive about a half hour. After turning onto a six-mile windy ride through the woods from the main road, we arrive at The Grand Bear in Saucier for the first of our pro-ams. Starved, we sit down and grab a terrific breakfast buffet in the clubhouse. This is a 7,204-yard Jack Nicklaus design that's actually a great layout without being overly tough like most of the Golden Bear's courses. There's a wonderful pace to the holes with lots of slight doglegs and well-placed bunkers. Our group is paired with Tour pro Mike Goodes, a very personable and outgoing guy who hits his tee shots a country mile. He's willing to talk about anything, and we don't mind one bit. Someone asks him where most golfers go awry. "Most amateurs need to learn to play better from within 150 yards and it would improve their games the most," says Goodes. "It seems a lot of people take lessons and then get worse, so they revert to their comfort zones and then the lesson is wasted. Have some patience!" There's not one house on the course, the anti-Diamondhead, in this regard. It's very serene and quiet, with nice, wide fairways. The greens are in great shape, and putts roll true on the undulating greens. Our group falters at several places on the course, so we don't finish in the money. But that's okay, as we had a great time all day. The conversation never slowed down nor got dull. I'm a new fan of Mike's. What other tour pro could you ever meet who invites you to play the clubs out of his own bag?!?

After golf, we head to downtown Biloxi and the Hard Rock Hotel & Casino, a very happening place that had just opened its second tower full of rooms three weeks prior. While most of the others in our group get to stay in the new tower, somehow I'm confined to the old one. My newfound friends are bragging about their views of the bay, I'm subjected to one of the air conditioning compressor. But who cares, as I'm only going to be in my room to sleep anyway. We head down to the pool area for the pro-am pairings party. It's packed with amateurs waiting to see which Tour pro they get to play with the next day. Several of the tour pros are meandering about, having drinks and appetizers with the crowd. Finally, they announce the pairings. My group will be fixed up with Brian Henninger. I'm excited because I've heard great things about him, and I also know his game has been hot recently. So maybe we can win, I'm thinking.

We leave real early the next morning to arrive at Fallen Oak, the eight-year-old Tom Fazio resort course that's got a swanky reputation. In its first year, it was already ranked among America's Top 100 by several golf magazines. And I can see why. It's in pretty much perfect condition. In fact, the only blemish on the course isn't really one: its bunkers are very high-lipped and tough to get out of -- so unlike Fazio to create these. But the course will be closed all summer, solely with the purpose of renovating the bunkers and making them more player friendly. I can definitely understand why the Champions Tour chose it as one of its Tour courses. It's got a bit of elevation changes, rolling and large greens, and expansive fairways where you want them to be.
From the tips, it plays 7,487 yards. Thankfully only Brian is playing those tees in our group. We get to move up to the next tee box. This round was truly one of the most fun I've played in ages. Playing with Brian was like hanging around with your best friend. What a nice, fun person. You don't typically meet professional athletes who are just as interested to find out about you and your life as you are at finding out about theirs.

There are food stations set up along the course, including a really outstanding barbecue on No. 6 tee. I can still smell the aromatic smoke, as I write this. We play fairly well as a team, but finish in the middle of the pack. That's okay. The course is in magnificent condition - it seems like the grounds crew examined every blade of grass out there to make sure it was set to the right height. I highly recommend to play this course, if you're ever near the area. Even if you need to drive 50 miles out of your way. It's that good. And the food inside the clubhouse is terrific, as well. After golf, our group sits down for lunch and hammers Brian with more questions about his life on the PGA Tour. But we can't stay for long.

We have one final round to catch - albeit just nine holes. We drive about 40 minutes to Windance Golf & Country Club in Gulfport. It's a 6,659-yard gem in the middle of a housing development. While nothing about it screams top-echelon course, it's a rock-solid Mark McCumber design that opened in 1986. Golfweek magazine ranked it among "Best Places You Can Play" for three consecutive years, Golf Digest anointed it a 4-star rating. And it's hosted events for the Ben Hogan and Nike tours, as well.

It's just one of those places that flows nicely, is very peaceful, and is in pretty good shape. It's a fairly flat design and is just plain fun to play. Mind you, we only squeezed in nine, due to time limits. But again, we were able to complete the nine holes as a foursome in less than 80 minutes. I love courses like this. And considering all of the rain, it drained well. In understand that in the past few years, its renovations included new, state-of-the-art irrigation systems, a new lake, and new native areas.

But it's time to say so long to Biloxi. As I ponder the past four days, I can't get over the nice golf and tasty food. My one regret: Never getting to the Waffle House. I'll save that for my next visit.

Revised: 03/31/2014 - Article Viewed 21,941 Times
About: Scott Kramer
---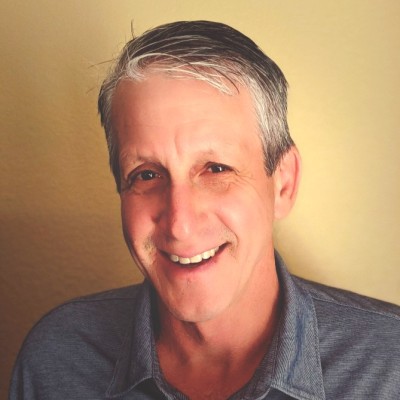 Scott Kramer, former senior editor of Golf Magazine, is a freelance golf equipment writer based in Carlsbad, Calif. - the unofficial capitol of the golf equipment industry. His work can be found on a regular basis in publications, such as T&L Golf, PGA Magazine, Met Golfer, Golf Tips and Private Clubs.
---
More Articles by Scott Kramer